2015 Cybils Fiction Picture Book Introductions (Round 2)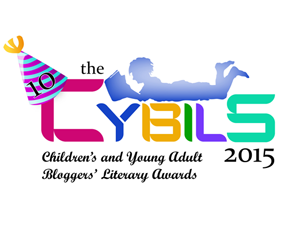 It is with great pleasure – and even more excitement! – that I introduce to you the Judges for the 2015 CYBILS (Children's and Young Adult Bloggers' Literary Awards) Fiction Picture Book Category. Yesterday I introduced the Fiction Picture Book Panelists for Round 1.
Today please welcome the Round 2 Judges. This group of five jurists begin their work on January 1, 2016, when the list of finalists is announced. From that group of 5 to 7 books they will name the 2015 Cybils Fiction Picture Book winner.  [The winner is announced February 14, 2016 – in case you want to mark your calendar!]
2015 Cybils Fiction Picture Book Judges
These introductions were created using each blogger's about page and avatar. The words are (mostly) their own; minor changes were made to emphasize their experience and expertise in the fiction picture book genre.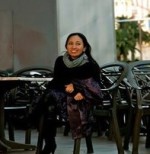 Myra Garces-Bacsal @GatheringBooks
GatheringBooks
Assistant Professor Myra Garces-Bacsal is a Teacher Educator and Coordinator of the Masters and Bachelor's Program in High Ability Studies and Gifted Education at the National Institute of Education, Nanyang Technological University in Singapore.
GatheringBooks is a collaborative blog created by bibliophiles who celebrate timeless narratives written for the young-at-heart!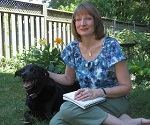 Andrea Mack @AndreaL_Mack
That's Another Story
I write children's books! I love to chat about writing or reading books. The ideas and inspiration for my stories often come from my love of nature and the escapades of one or more of my family members.
I'm currently living near Toronto, but I grew up in Thunder Bay, Ontario where I spent a lot of time climbing trees, hiking in the woods and observing wild creatures.

Benji Martin @MrBenjiMartin
Tales of an Elementary School Librarian
I'm an elementary school librarian at an independent school in Montgomery, Alabama. A lot of my posts are anecdotes about the crazy things that happen in the library, but I also discuss and review kid's books pretty frequently.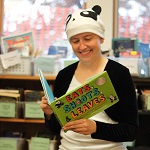 Katie McEnaney @thelogonauts
The Logonauts
Katie is currently in her eighth year of teaching language arts, social studies, and drama to enthusiastic third (and in previous years fourth) grade students. She is a life-long reader and enjoys ensnaring others in the web of life-long reading.
As a traveler, photographer, and former archaeologist, she has visited four continents, numerous countries, and 41 of the 50 US States. She loves introducing her students to the wider world and fostering their excitement about other countries and cultures.

Julie Rowan-Zoch @JulieRowanZoch
Julie Rowan-Zoch
I'm a reformed graphic designer, concocting and sculpting story ideas and illustrations – every day. I've been called opinionated (I like to share) and hyper (ready for anything), and a Pollyanna (isn't that nice?). Originally from New York, she spent a big chunk of her life in Germany, and transplanted to Colorado.
Please take a moment to leave a comment here, or better yet,
follow them on Twitter and subscribe to their blogs.