An Illiterate Life – What does it look like?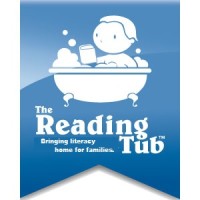 Reading. For many of us it is like breathing – we're sitting here doing both, thinking about neither one.
What would life be like if I didn't know how to read?
I have been giving that question a lot of thought, lately.
I don't mean picking up a book for pleasure, I am talking about everyday reading.
An Experiment
For several days I tried go about my day, consciously working not to read. It was hard, very hard. My default is to read, in part, because it is a natural part of who I am. Here is what I discovered when I tried "not reading" for a couple of days.
I had no idea how many ibuprofen pills to take – or how soon I could take the next dose.
There was nothing new on the menu. I only cooked meals I knew by heart or could eat straight out of the box (think cereal).
I spent more time watching television so that I could get news.
That is just a day in the life of illiterate adult me. What about the illiterate parent me?
Did the teacher's note on my child's report card praise her or express concern?
My son wants me to help him with his 4th grade math word problems.
My daughter was invited to a birthday party in a different part of town. Does she RSVP "no" because I don't know how to get there and can't read the directions?
An Illiterate Reality
Trying to walk in the shoes of someone who cannot read is not easy. The best I could do was to be alert and restrain myself from the physical act of reading. What was hard for me in trying NOT to read must be what it feels like when you're trying hard TO read. Even with that, mimicking the emotions of frustration, embarrassment, low self esteem are beyond a 'pretender's reach. Given how broad my world is, it is hard to imagine just how closed and limiting it would be if I could not read.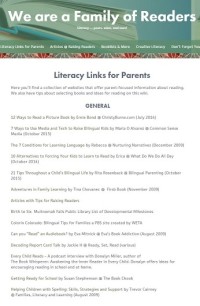 The reality is that 1 in 5 adults struggle to read anything more complex than a picture book. It was true in 2003 when they did a survey; and it was the same in 2013 when they did the survey again. Ten years and nearly identical results. When I shared that observation with a friend, her comment was "at least it hasn't gotten worse." That is true. A lot of people have devoted countless hours, hard work, and passion to helping illiterate adults and children.
In those same ten years, the Reading Tub has compiled lots of great parent-friendly articles about raising readers. But how does a non-reader know to pick out 10 Ways to Boost your Preschooler's Literacy or Ten Ways to Involve the Whole Family in Reading Aloud from what looks like an overwhelming list? Heck, how does a non-reader even find them?
The Next Step
Technology is giving us an opportunity to take a new approach to crack the stagnant statistics. Smartphone use crosses all demographics, making it the ideal means of bridging the literacy gap.
The Family Literacy Integration Project (FLIP) is built on the foundation that literacy is a family issue, not an "adult problem" or a "child problem." Making the FLIP App the best it can be required us to think about users and their needs in very concrete terms. A big part of our research is going beyond the statistical demographics to try walking in very uncomfortable shoes.
Our first goal for the FLIP App is that it must be free to use.
Second, it must provide relevant, actionable tools for parents, caregivers, and educators in a way that leaves no one behind.
Confidence Tools to help children succeed and reach literacy milestones.
Relevant Tools that can be incorporated into family life.
On-the-Go Tools that don't require transportation, appointments, or extra services.
We are designing FLIP to give struggling reader and illiterate parents access to the tools many of us take for granted … but in a way that is meaningful to them. Through audio and video, the FLIP app guides them with tips, activities, and recommendations that many of us rely on regularly.
Learn more about #FLIPforLiteracy and how you can help.