Authors: Promotion for You and Giving Back, too
Authors. Once or twice a year, I borrow some space on the blog to talk about the Reading Tub® and our charitable work. As regular readers know, we are a 100% volunteer 501(c)(3). While our work is "free," the costs of getting reading materials to at-risk readers and underwriting our literacy resources, is not.
Rather than create grand events that benefit just us, we have opted for opportunities that offer a Win-Win to everyone. Our Author Showcase is just that kind of opportunity.
Through our website, blog, and other social media platforms we can help authors of children's and young adult books increase the discoverability of their work. In return, they can help us get reading material to at-risk readers and their families. Our Author Showcase has three levels of promotion for authors to choose from.
If you have published a book for kids ages 0 to 13, then we'd love the chance to share YOUR story with our registered readers and Web site visitors. 
Promoting Children's Authors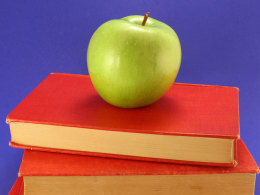 Being part of the Reading Tub Author Showcase requires a financial contribution. The good news is that 100% of your contribution goes directly to our literacy work, not someone's salary or vacation! Donations go to helping at-risk readers: children who have no reading material at home, students who are failing reading benchmarks for their grade level, and libraries at Title I schools.
Our volunteers invest a minimum of 25 hours into helping authors promote their book. In addition to reading and reviewing your book, we collect other research: links to videos or book trailers, reviews on other sites, interviews, biographical information, your social media links, etc.
We think you'll be surprised by how much you get for our "basic package." This package requires a 
$175 donation
. Depending on the type of book, this interview package takes between 25 and 40 hours of volunteer time.
Shelf Display Promotion Package
Our Shelf Display package includes all of the features of the Shelf Starter Package and these additional features.
This package requires a 
$300 donation
. Our volunteers invest 50 to 65 hours on this package.
Ready to be part of the Reading Tub® Author Showcase? Just 
send us an email
 and we'll get started.
Top Shelf Promotion Package
Our Top Shelf package includes all of the features of the Shelf Starter and Shelf Display packages, and these additional features.
Lifetime Licensing for both interviews, in writing. This allows you to reprint and use it in all media kits and other promotional material.
One additional post on Twitter, Facebook, and Google+
Book review excerpts posted in our GoodReads library AND our LibraryThing shelves
The Top Shelf Promotion Package requires a $450 donation. Our volunteers invest 50 to 65 hours on this package.
Our Showcase packages are for authors and illustrators who want to find a cost-effective way to build a promotional campaign – and "pay it forward" in the process. We encourage you to visit the Reading Tub website and/or send us an email to learn more.