Can you taste it? a 5 Senses Poem – Yum!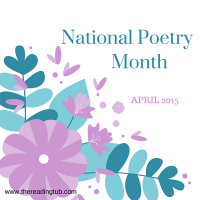 Next up in my poetic journey is a 5 senses poem I wrote about friendship.
As you would expect, with a 5 senses poem, each line draws on one of our five senses –
taste
touch
smell
sight
sound
In her explanation of 5 senses poems at the Make and Take blog, colors can make great sensory poetry, too.
Friendship – a 5 Senses Poem



Friendship is a spring color




It smells like a rose




And tastes like apple pie




friendship sounds like a songbird




And feels like a furry white kitten.
If I were writing a 5 senses poem about friendship today, it would be …
Friendship is iridescent
It smells like cinnamon
With a taste of hot cocoa
It is the sound of raindrops on a tin roof
Reminding your heart that it is happy and full.
Resources for 5 Senses Poems
In my poetry notebook, the 5 senses poem was called a "sensing poem." In doing some research that seems to be a different type of poetry. A fun way to enjoy 5 senses poems as a family might be to have each person name a color, then have everyone at the table apply a "sense" to it. For example, if my daughter chose the color purple, I might say that "purple tastes like blueberries" or "purple feels like velvet." Because it centers on descriptive language, everyone can share; you don't have to know how to read or write to create poetry!
Check out these resources for writing 5 senses poems.
We'd love to see some of the activities you have planned for National Poetry Month, too. Be sure to leave a comment with a link to your poetry post and we'll stop by to visit. We promise to leave a comment, too!