Welcome Children's Author Pam Stone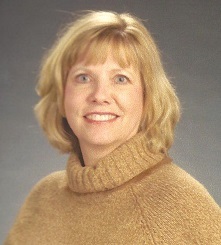 When Pam first contacted me, I was a bit surprised … the only "Pam Stone" I could find was a romance author and a magazine journalist. I was expecting to find a children's author. It left me scratching my head. Is this the same person? How did she find us? Does she write for young adults?
Turns out, I had "half" the right Pam Stone! Before becoming a children's author, Pam owned her own marketing company, where she wrote articles for and published a regional home improvement magazine. When it was time for a career change, Pam wanted to keep writing but do it more creatively.
That is when she decided to become a children's author and transform some of her family stories into picture books. Her first book Oscar's Adventures in the Woods is based on the story of a turtle who lived in the woods out in Pam's backyard. The Watermelon Party, her second book, is loosely based on a story from her husband's childhood.
Please welcome children's author Pam Stone to the Family Bookshelf.
RT: Both of your children's picture books are based on real-life experiences. Shelby, in Oscar's Adventure is your daughter; and The Watermelon Party was something from your husband's childhood. What motivated you to capture the stories in children's books? What made you want to change careers to write them?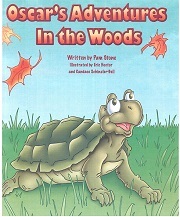 Pam: For many years, I owned my own marketing company, where I published a home improvement magazine. For every quarterly issue, I had to come up with a theme. I was also responsible for securing and creating the advertisements.
Writing children's books is very different. Being a children's author means I am able to use my creativity more and in different ways. This allows me to use my imagination. I would add, though, that my marketing experience has helped me understand the need to get the word out about my products, too.
RT: At the beginning of The Watermelon Party, you said that the story is based loosely on a true story. In real life, did the watermelon hit Mrs. Brown's window? Did it break?
Pam: My story about a party takes my husband's childhood experience one step further. He didn't have a a watermelon party.
As boys, he and a friend of his would throw a watermelon at the picture window on the house of his friend's grandmother's house.
The window didn't get broken, but the moms made the boys clean it off.
RT: With both of your books, you've been able to transform children's stories into books. Have you always been a storyteller?
Pam: We always had books! Shelby had trouble sleeping as a child, so stories would help calm her.
When we ran out of new books to read I would make up stories to share with her. For example, we had a magic meadow in our backyard, where a unicorn lived. This magic unicorn would take my daughter and a friend for a ride.
When she had friends stay the night, she would ask me to tell them a story. I would take pieces of the story she already knew and then change it a bit to include her friend. Shelby gave the unicorn its name, and eventually wrote down and illustrated a copy of the story. I still have a copy of it … stapled together!
RT: Is Shelby still an avid reader?
Pam: My daughter is an avid reader to this day. She would much rather read than watch television. In fact, one Christmas my husband bought her a video game – even though I said she wouldn't play it. Hate to say I was right, but I was right. Shelby didn't play the video game. She'd rather read.
Our small library couldn't keep up on her favorite authors as she moved into chapter books. We would buy the newest book by the author and donate the one she read back to the library.
RT: Donating the book she just read to your library is a great idea! Do you recall any of Shelby's favorite books?
Pam: As a young girl her favorite books were Goodnight Moon by Margaret Wise Brown; The Very Hungry Caterpillar by Eric Carle; and Corduroy by Don Freeman.
Thanks for stopping by, Pam!
Readers – if you'd like to read more of our interview with children's author Pam Stone, be sure to visit The Reading Tub®.
Find out if Oscar really has a chipped shell
Discover what book character Pam would introduce to Oscar.
You can also check out Pam's book trailer for The Watermelon Party on the publisher's website.
NOTE: This post contains affiliate links.