Rock the Cybils Awards (and 3 Reasons You Should Apply)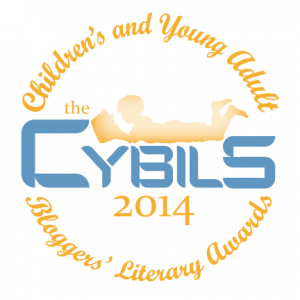 The Children's and Young Adult Bloggers' Literary Awards (aka Cybils) is not an event … it is a season. My favorite season. Why? Well, I love autumn, I love Christmas, and I love Valentine's Day, and Cybils happens during them all! Oh, and it is all about my favorite things – reading and talking about children's and young adult literature.
For the first time in years, I won't be the Chair of the Easy Reader / Early Chapter Book Category. I am so excited for new chair Katie Fitzgerald. Her passion for the genre is limitless and she's just gonna rock.
Don't miss your chance to rock Cybils season. Here are my top 3 reasons why you should waste no more time and apply to be a Cybils judge today!
Rock the Cybils Award!
#3 – Validate your reading choices. You're part of community dedicated to helping readers find great reads AND promote literacy: books that marry the best of literary quality and popular appeal. What better reason to cut the knees out from under the kidlit naysayers? [You know them … the people who say adults shouldn't read books for kids.]
#2 – Discover something new. Maybe its a new author or a new genre (if you apply to an area outside your comfort zone). When you're a Cybils judge you are reading lots of books. Sure, there are some titles and authors you know. BUT! You are bound to discover new authors and their great books, too. That is how I discovered incredible YA Nonfiction, Toon Books, and how much I love them both!
#1 – Grow as a reader. It is so refreshing to hear *how* other people read – what they see and how they explain it. When you work with a panel of other readers as avid about children's and young adult literature as you are, your world opens even more. You laugh, you compromise, you lift each other up!
I'll bet you have great reasons for wanting to be part of the 2014 Cybils! So why wait another minute? Apply today … and leave a comment about why you love the Cybils, too.