Cybils Fiction Picture Book Introductions (Round 1)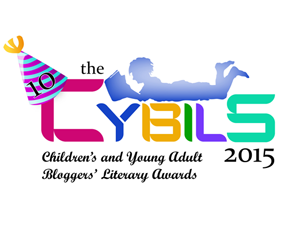 It is with great pleasure – and even more excitement! – that I introduce to you the Round 1 Panelists for the 2015 Children's and Young Adult Bloggers' Literary Awards (CYBILS) Fiction Picture Book Category.
Today I'm introducing the Fiction Picture Book Panelists for Round 1. This is the group of seven bloggers who, beginning October 1, will winnow all of your outstanding nominations into a shortlist of finalists.
Fiction Picture Book Panelists
These introductions were created using each blogger's about page and avatar. The words are (mostly) their own; minor changes were made to emphasize their experience and expertise in the fiction picture book genre.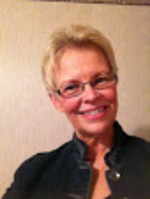 Sandy Brehl @pbworkshop
also @SandytBrehl
Unpacking the Power of Picture Books
Allow me to introduce myself, in a blogging sort of way. I am, first and foremost, a reader. Always have been, always will be. Also, a writer. Oh, and a thinker. Also a gabber. In addition I'm an elementary educator, a teacher trainer, a library advocate, a book reviewer, an animal lover, and the child who was read to every single night.
I've found there are many adults (and kids) who think picture books are limited to the narrow (although admittedly valuable) categories of board books, concept books, and wordless books. This is as far from reality as I am from becoming America's next super-model. Some of the finest quality fiction and non-fiction, the most challenging content, the most lyrical and inspiring language and intriguing images can be found between the covers of picture books.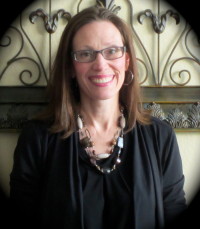 Carrie Charley Brown  @carriebrowntx 
Carrie On…Together
ReFoReMo: Reading for Research
Everything starts with a story, and Carrie's began with an extreme passion for storytelling, dramatics, and literary presentations as a child and teen. Never forgetting her dream to write and publish children's books, she opened a new chapter in her life, as a picture book writer, in 2012.
Carrie's current literary projects include writing picture books, kidlit blogging, freelance writing, picture book critiques, and video production for kidlit writers.  She is the founder and leader of the 2015 ReFoReMo Challenge- Reading for Research Month- Helping Picture Book Writers Reform Writing by Reading.

April Crews @writerinDC
Book Buzz for Kids
I'm a professional writer and editor, and aspiring children's book writer and novelist. I am fortunate to have a very animated family including more than 10 wacky nieces and nephews whom I get lots of ideas from for my children's books.
Sondra Eklund  @Sonderbooks
Sonderbooks
I'm Sondra Eklund, a book lover, librarian, and a writer. I began Sonderbooks in 2001, as an e-newsletter to share with my friends all the wonderful books I was reading now that I was working at a library. One thing I have loved most about writing Sonderbooks is connecting with people who love the books I love. I've actually made some new friends through this website, which is an incomparable treasure.
Sondy is the Youth Services Manager at City of Fairfax Regional Library, a large public library in northern Virginia. In 2008, 2009, and 2013, she served on the Fairfax Country Summer Reading Selection committee, selecting a list of books to promote for Summer Reading.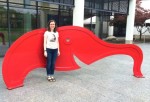 Hannah De Camp @hrdreads
Hannah De Camp
I am many things–a children's literature enthusiast, literacy advocate, librarian(-ish), bookseller, storyteller …
I think the best kids' books, fiction or nonfiction, present the world "honestly, fearlessly, and clearly." This is my place where I try to put the focus on some of the books I find that are doing just that. Miss Rumphius is my patronus.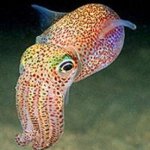 Maggi Rohde @mama_librarian
Mama Librarian | Books for Squids
I've been a teacher and a librarian for fifteen years. I've taught children from ages 4 to 13 in classrooms and libraries. I'm a published author. Prior to that, I was a database designer, a molecular biologist, and an opera singer. I have two children who sometimes help with reviews too.
I primarily read picture books and middle grade books of all genres, nonfiction and fiction, for a K-5 audience.I also specialize in early/easy readers, beginning chapter books and graphic novels.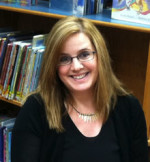 Jodell Sadler @PacingStory2WOW
also @KidLitCollege
Kidlit College.com | Picture Book Lunch
Sadler Creative Literary
Jodell Sadler is the founding agent of Sadler Children's Literary. She also founded KidLit College, an webinar & workshop organization that brings writers, editors, and agents together to further craft.
Jodell works on picture books through Young Adult. She is best known for her original study on Pacing Picture Books and Beyond (2008).
Please take a moment to leave a comment here, or better yet,
follow them on Twitter and subscribe to their blogs.
Tomorrow: Meet the Cybils 2015 Round Two Judges for the Fiction Picture Book category.