Friendship + Laugh-out-Loud Antics
We've done lots of picture books … now its time for something a little meatier: a series of illustrated chapter books about friendship! For the next several weeks we're going to take a break from our usual Throwback Thursday Book Review schedule to focus on sharing gift ideas with a literacy twist. These are featured selections from our Gift of Literacy board on Pinterest.
Even kids who are now reading independently benefit from listening to an adult read a book out loud. Scroll down to check out an idea on how to give a book and also the experience of reading it aloud – even if you can't be there.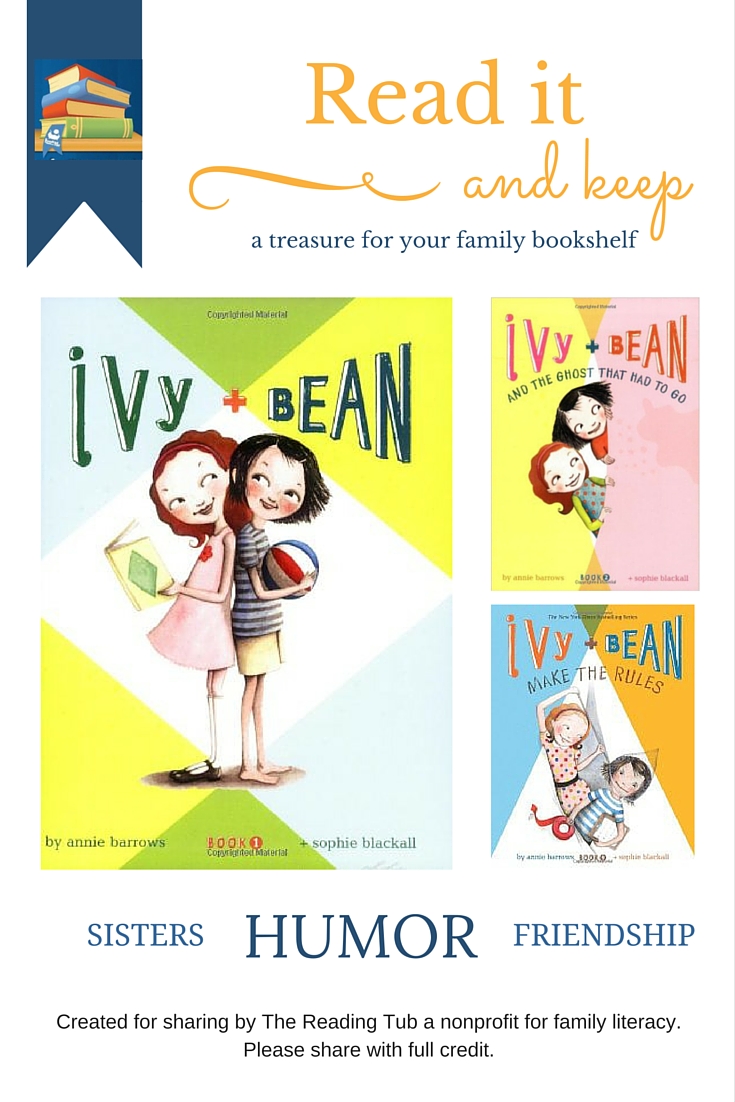 Sharing Friendship …
There is lots to love about Annie Barrow's Ivy and Bean series. Ivy's relationship with her sister and the girls' odd-couple-ish friendship adds lots of fun to the stories.
Ivy and Bean is more likely to be a gift for girls, but there are lots of great illustrated chapter books (series and not) about friendship. Add your faves to the comments below!
Want to do something a little different or extra with a chapter book gift …
 Record yourself reading a chapter aloud and send it to your recipient in regular installments.
Get two copies of the same book so your recipient can enjoy it with their BFF.
_____
The Read it & Keep series is part of our Gift of Literacy Pinterest board. Visit us on Pinterest to discover books and creative literacy recommendations for every audience from infant to teen. There are plenty of recommendations like Ivy and Bean on our Books Make the Best Gifts and Series for New Readers boards, as well.
Links in this post go to our Pinterest Boards. You can support The Reading Tub when you shop for gifts this holiday by visiting smile.amazon.com.