Friendship First: An Interview with Matthew Stein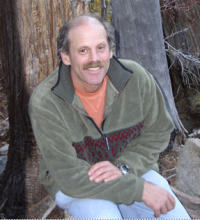 Yes, we have an interview with *that* Matthew Stein. Author of the best-selling books When Tech Fails and When Disaster Strikes, and columnist for the Huffington Post.
Bet you didn't know that he is also a children's book author? Yep. Mat finished out 2013 celebrating his first children's book Geronimo the Frog.
Here we'll talk about the origins of Geronimo the Frog and some of Mat's favorite children's books. Readers interested in learning more about the book's back story, as well as Mat's publishing journey can read more of our interview on The Reading Tub® website.
Friendship First
RT: I am sure everyone is wondering why I chose "friendship first" for our interview title, so let me start there. When I read Geronimo the Frog, I saw two main themes: conservation and friendship. If you had to pick one primary theme what would it be? and why?
Mat: 
I would say that devotion to friends in the face of danger or adversity. No matter which profession or path one might choose, we cannot do it alone. Perseverance, bravery, and teamwork are what guide us to success in life.
Due to the current record-breaking acceleration of the loss of critical habitats and biodiversity, there is no doubt that caring for Mother Earth is critical to the survival of the planet as we know it.
However, all that caring for the planet will have little effect without a solid foundation to empower each other. That sense of "we're in this together" is essential for transforming the motivation of caring into the reality of effective actions.
RT: How does a guy who lives in the High Sierra Mountains know enough about the Great Cypress Swamp to make it the setting for a bedtime story for his daughter?

Mat: The main story line just sort of popped into my head one day when my daughter was 3 or 4 years old. Right from day one, the story took place in a swamp in Florida.It's not like I am an expert on Florida ecosystems.
I just knew that a Florida swampland was where I wanted my story to take place. I contacted a Seminole elder for advice about the animal characters, and she suggested the Great Cypress Swamp.
RT: The Great Cypress Swamp is in Florida, home of the Seminole Nation. Did that element ever factor into your thinking when you were naming Geronimo and his animal friends?
Mat: I had always known that I would give my animal characters authentic Native American names, even if (at the time) I wasn't sure which tribe was endemic to Florida! What I didn't know was how fate would intervene.
Like many of us do, I was going over recent events in my head as I was boarding the plane. I kept thinking about being pulled out of a sound sleep the night before, and that "calling" to get Geronimo on paper. In the seat next to me was a striking older lady who was wearing a large quantity of exquisite Indian jewelry. When I noticed that she was carrying a book on Indian sign language, I struck up a conversation. She related that she was a full-blooded Cherokee Indian, a college professor, and author of the book she was holding in her hands.
I told her about the strange events of the night before, waking up with the a voice in my head screaming "Stop procrastinating and write Geronimo down NOW!" I told her Geronimo's story and asked if she had any suggestions for how I might find the Native American names for the characters.
She told me that she had just visited the Seminole Indian reservation in Florida.. She also said that it was obvious to her that our meeting was more than coincidental,and that my story and our meeting must have been due to a higher inspiration and purpose. Long story short, I contacted her Seminole friends, who graciously provided me with names for the animals in my story.
RT: Geronimo's back story is just fascinating. When I read the Cherokee elder's comments that your meeting wasn't a coincidence, it gave me goose bumps. I wasn't there and it happened years ago. When you were there in the moment, did you have that sense? and how did that feel? 
Mat: At that moment, on the plane together, I truly sensed that some higher power had arranged our meeting. To me it was obvious that the same power that had yanked me out of a sound sleep and instructed me to "Stop procrastinating and write Geronimo down, NOW!" had also somehow prearranged serendipitous events that led to an elderly Cherokee woman writing a personal letter of introduction to the Seminole tribal elders who ultimately provided me with authentic Seminole names for the animal characters in my book.
The odds are probably many millions to one against this occurrence happening by pure chance. It also conflicts with my scientific background (BSME, MIT, 1978) and upbringing (I was raised Jewish, but without any real spirituality). When it happened, though, I had already witnessed several powerful spiritual experiences that radically altered my core beliefs. So despite my scientific, MIT-trained mind it was not hard for me to accept this type of serendipitous event as being inspired by some kind of unseen higher power.
RT: At the time you decided to make Geronimo a picture book hero, did you research any children's books to see what was out there and what was popular? If yes, can you share what you learned?
Mat: We read lots of books to both our son (now 38) and daughter (approaching 30) when they were little. Most of our/their favorite books were longer children's books that had detailed plots and quirky characters.

The Giving Tree by Shel Silverstein;
Herbert the Timid Dragon, Beauty and the Beast, and Everyone Knows What a Dragon Looks Like by Mercer Mayer and various partners;
Higgelty Pigglety Pop, In the Night Kitchen, and Where the Wild Things Are by Maurice Sendak;
The Rainbow Goblins by Ul de Rico;

Is Your Mama a Llama by Deborah Guarino and Stephen Kellog;
Cloudy with a Chance of Meatballsby Judi and Ronald Barrett; and
Strega Nona by Tomie dePaola.
And, of course, the timeless Dr Seuss Books (too numerous to list individual titles here).
By the time I decided to turn Geronimo into a book, its story line was mostly set, though I did develop a number of details during the process of committing Geronimo to paper. Deciding on the artwork took several weeks.
I spent a great deal of time searching through a wide variety of children's books. I discovered that I did not like the simplified "babyish" artwork of some of the picture books. I was drawn to the more intricate, classically beautiful or humorous artwork in the books that we had loved sharing with our children. I also collected and passed around samples of artwork from various artists to friends and family for their comments and opinions.
RT: That is an awesome list of books. Lots of variety and yet similar, too. What was your daughter's reaction when she saw the book that first time?
Mat: Our daughter was a big reader as a child. Reading those books were as fun for us, as they were for her. During grade school she became more interested in ballet than reading. Sigh!
Elisha was quite excited to see the book! When I mentioned last winter that I was considering working with CreateSpace and commissioning an artist for illustrations, my daughter was the most enthusiastic. She encouraged me to pursue the project.
We don't yet have grandchildren, but Elisha's childhood friend Marissa (who heard many of the stories) is anxiously awaiting the arrival of her copy of Geronimo so she can read it to her 3-year-old daughter.
RT: It is so neat to hear about childhood friendships that last into adulthood. I often hear from authors that they were readers as kids, but then they "moved away" from pleasure reading when they got to high school and beyond. What about you? Do you enjoy reading? what kinds of things to you like? 
Mat: In high school I had the good fortune to take several honors literature classes from a top-notch teacher (Millie Aiken). We read really terrific books that were both inspiring and interesting. To some extent I continued this trend in college, studying the literature of Herman Hesse for a semester at MIT's Experimental Study Group (ESG). Between my studies, athletics, and making pottery at the Student Art Association, I had little time for fun reading except during breaks from school.
After college, I read a fair amount of fiction for a short while. After a series of powerful spiritual experiences, starting with one in my freshman year at MIT, I began reading spiritual books to help make some sense out of those experiences. Even today, I am more interested in reading nonfiction than fiction.
RT: Our last question. Thinking about friendship, if you could introduce Geronimo to one of your favorite book characters, who would it be and why?
Mat: I would introduce Geronimo to the feisty princess in Herbert the Timid Dragon. Herbert is probably my all-time favorite children's books! It is such a pity that it is now out of print. They are both tough characters with an attitude, who won't take any guff from anyone, and I think they would get along splendidly and enjoy a very good friendship!
RT: Mat, we are so glad you stopped by. Thank you for sharing your own reading story and best of luck with Geronimo the Frog.
Mat: Thanks, Terry. I enjoyed being here.
NOTES
– Interior Images of Geronimo the Frog Copyright Matthew Stein. Used with permission of the author.
– This post contains affiliate links.