From the Mailbox: Teens Making a Difference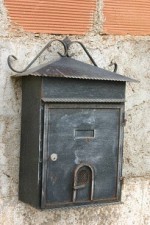 I've been doing a little literacy spring cleaning of ye olde inbox.
In the process,  I came across an email that I had marked as "save to share" from December 2012. [image credit: MorgueFile.com]
Read on and you'll see why I thought it was worth saving and sharing!
Hi,

My name is Beverly, and I'm a faculty advisor for the teen chapter of the Midwest Writing Club. I'm writing to you today because my students have been working on improving their reading and essay writing skills.

Your page ( http://family-bookshelf.org/blogroll/literacy-links/) was one that my student, Mary, found to include in our resource guide. I thought you would be happy to hear that :]

My students also found a couple of other pages that they thought would be a great addition to your website:
"Reading Skills and Great Books for Kids" –http://www.freebooknotes.com/reading-skills-great-books-for-kids/

"A Guide to the Types of Essays" –http://www.paperstarter.com/resources/a-guide-to-the-types-of-essays

I thought I would share them with you so that you can add it to your list of wonderful resources. I'm sure they will be of great interest to your readership since I have found some very useful information. If you decide to link it, please let me know as I would love to tell my students that they were able to provide some help on the web. Thank you for your time!

Best,
Bev
Needless to say, we've added the resources the students discovered to our Family Bookshelf Literacy Links; the Reading Tub website, as well as From Our Family To Yours (previously our reading and literacy wiki).