Hooray for Gollywood! An Interview with Terry John Barto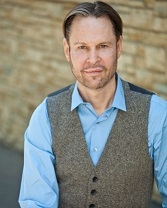 Those in "The Biz" may recognize the name Terry John Barto. Having choreographed and directed more than 200 stage productions, Terry John Barto knows a thing or two about storytelling.
Now he's showcasing that talent as a children's book author. His children's books, combines his knowledge of the business with stories for children.
Gollywood Here I Come! is a window into the world of creating a movie.
Nickerbacher the Funniest Dragon (2015) introduces children the world of comedy performance.
For Terry, Anamazie (Gollywood) and Nickerbacher are more than children's book characters. They are central figures in his bigger storytelling goal: re-introduce kids and their parents to the joy of *just* reading a book together.
Terry is passionate about not only creating original stories, but bringing children back to the experience of sharing and enjoying a book. Although not a big reader as a boy, Terry is well versed in children's literature. Many of his favorites can be found on his Children's Books Pinterest Board – or his nightstand.
We are excited to introduce children's author Terry John Barto! So on with the show …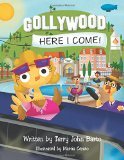 RT: Welcome to the Reading Tub, Terry! And congratulations on your debut picture book. Gollywood, Here I Come!
Authors often talk about the importance of reading, but I was struck by your note on the back of Gollywood, Here I Come! Could you tells us more about what you mean by "reading with kids is becoming a lost art"?
Terry: Everything is so fast now. Video games and all kinds of entertainment comes flooding to kids on their tablets and smart phones. If they're not on the computer or using a screen, they're involved with various activities. It seems like fewer kids want to just sit and read.
RT: In our interview on the Reading Tub (link to website), you said that reading wasn't a big part of your youth. Yet your Children's Books board on Pinterest is filled with classic books! Do you have any children's books on your nightstand at the moment?
Terry: I have two, actually. A Wrinkle in Time by Madeleine L'Engle, and The Little Prince by Antoine de Saint-Exupery. The books on my nightstand reflect fantasy, mystical stuff that I really like. There are adult books, too. I enjoy reading books of spiritual nature.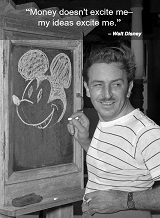 RT: Sticking with Pinterest for a moment, you have lots of quotes from book characters and authors on your Inspiration board. Is there someone who inspired you to become a children's author?
Terry: Walt Disney. As a kid, our family went to Disneyland many times and when I got older, I worked there. I was immersed in the stories either as an audience member or performer.
As I began researching animation, I was captivated by the magic and recognized what a great storyteller Walt was.
RT: Our last question here: if you had the chance to introduce Anamazie (Gollywood) to another character from children's literature, who would that be? Why?
Terry: Madeline, because of her independence, charm, and gusto. I think they would like each other.
RT: Thanks for coming by, Terry! and congratulations on the launch of Gollywood, Here I Come! We look forward to sharing Nickerbacher's story next year!

Read more of our interview with Terry on the Reading Tub website. Terry talks more about Gollywood, Here I Come; his reading interests as a boy; choreography and storytelling; and the inspirations for Anamazie and Nickerbacher. Check out our exclusive interview with Anamazie and Nickerbacher, too.
Connect with Terry
Visit Gollywood – www.gollywoodhereicome.com
Watch the Gollywood trailer on YouTube – https://www.youtube.com/watch?v=w1EB_pDaBXs
Find Anamazie on
Find Nickerbacher on