Happy New Year – Ringing in 2014 with the Cybils
Happy  New Year!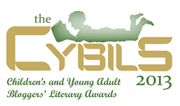 Midnight shmidnight …
The best way to ring in a happy new year is to celebrate all of the children's and young adult books on the CYBILS shortlist!
We are introducing the finalists in the Easy Reader and Early Chapter Book Category here, and we hope you'll join the celebration.
Pop over to the CYBILS blog to see the shortlists for your favorites in the other 10 categories!
Share your #Cybils love on Twitter.
Without further ado … oh, wait! Before I go on I want to thank my most awesomest panel –
O.K. So NOW without futher ado … Happy New Year! Here are the finalists for the 2013 CYBILS in the Easy Reader and Early Chapter Books categories.
Easy Reader Blurbs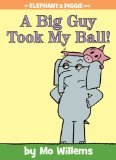 A Big Guy Took My Ball (Elephant and Piggie)
written and illustrated by Mo Willems (Hyperion)
nominated by Danielle Smith, There's a Book
blurb by Jennifer @ Jean Little Library
Elephant and Piggie are back, bigger, and better than ever! When Piggie's beloved new ball get stolen by a mysterious "big guy" it's Elephant to the rescue! Until he sees just…how…BIG that big guy is! It's all about perspective in this latest in Mo Willems' easy reader series, since only the master of the simple form could convey to young readers the idea that it's all in how you look at it. Has Piggie's ball been stolen, or is she the thief? Is the big guy a bully, or just a lonely guy looking for a friend?
As always, Willems conveys humor and heart with simple lines and clever layout. The pitch-perfect timing of the storyline will have parents and children alike giggling together and maybe taking a little lesson on friendship away as well. Elephant and Piggie is the perfect choice for beginning readers, with the limited text and minimal illustrations and A Big Guy Took My Ball is another winner in a long line of delightful entries in this popular series.
Joe and Sparky Go to School
by Jamie Michalek, illustrated by Frank Remkiewicz (Candlewick Press)
Nominated by Bigfoot Reads
blurb by Jennifer @ Jean Little Library
In the classic easy reader odd-couple style, Joe is a giraffe who's always curious and eager for new situations. Sparky is a turtle who just wants to sit in the sun and relax. But no matter what crazy trouble Joe gets them into, they are still friends and they make it through together.
Joe and Sparky's silly adventures will delight kids who get the insider jokes about school. The illustrations are bright and really pop with Joe's bright yellows and splashes of green and blue, while the text is just right for an emerging reader ready for something a little more difficult than Elephant and Piggie or Fly Guy, but not quite ready for early chapters yet. Joe and Sparky's adventures combine the best of classic easy readers with a contemporary humorous flair and attractive art that will keep kids reading and giggling.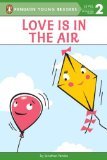 Love Is in the Air (Penguin Young Readers, Level 2)
written and illustrated by Jonathan Fenske (Penguin)
Nominated by Katie Fitzgerald, Secrets and Sharing Soda
blurb by Laura Purdie Salas @ laurasalas.com/blog
Love Is in the Air navigates the ups and inevitable downs of friendship in a completely fresh way. Balloon is depressed after a birthday party, but a gust of wind brings along a new friend, Kite. Their whirlwind friendship is challenged by their inherent differences, but they overcome the obstacles. Kite is there to cushion Balloon's hard times, and friendship wins out.
In just more than 200 very accessible words, this book celebrates friendship while offering new readers great drama. Word and phrase repetition supports beginning readers, and there are many opportunities for prediction. Touches of rhyme and the terrific word choices make this book rise above much of the standard beginning reader fare. Love Is in the Air will leave you floating on Cloud 9.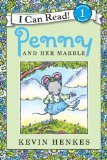 Penny and Her Marble (I Can Read, Level 1)
written and illustrated by Kevin Henkes (Greenwillow Books)
Nominated by Linda Baie, Teacher Dance
Deb Nance @ ReaderBuzz 
While out for a stroll with her doll, Penny spots a marble in her neighbor's yard. It is a shiny blue marble, and Penny instantly falls in love with it. Impulsively, Penny nabs the marble. And almost immediately, she is filled with regret and remorse and anguish. Should she have taken the marble? she asks herself. Has she done the wrong thing? Should she return it?
Kevin Henkes has done it again. He has dropped us right inside the mind and heart of a small child. He has bestowed on us a main character so genuine, so palpable, and so human that she might be playing right now in the house next door to us. In Penny we see a child who is all at once both self-seeking and generous, both gently naughty and deeply contrite, a child who, yes, might take something that isn't hers and yet who also has the courage to return something taken to its rightful owner. A charming little story with big ideas for small people. All told in a mere forty-eight pages.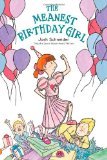 The Meanest Birthday Girl
written and illustrated by Josh Schneider (Clarion Books)
Nominated by LoriA
blurb by Danyelle Leach, Bookshelves in the Cul-de-Sac
Since it is Dana's birthday, she can do whatever she likes. Besides wearing her favorite dress and eating her favorite breakfast, what she likes to do is call Anthony an "ickaborse," pinch him, and eat his dessert. But Dana's attitude changes after Anthony surprises her with a birthday gift–an elephant with toenails painted her favorite color.
This story for independent beginning readers delivers its anti-meanness message with a huge helping of humor. The contrast between expressive line work and an understated, matter-of-fact text is genuinely funny. Details like toy ponies, Dana's bandaged leg, and the book she reads to her elephant (You'll Be Sorry) infuse the cartoon illustrations with bits of realism and add interest without overpowering the main story line. The story comes full circle with a final, hilarious twist that will leave readers laughing at this unconventional way of dealing with bullies.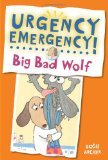 Urgency Emergency! The Big Bad Wolf
written and illustrated by Dosh Archer (Albert Whitman & Company)
Nominated by Terry Doherty, Family Bookshelf
blurb by Jodie Rodriguez, Growing Book by Book 
City Hospital just received a choking wolf patient. A lost little girl in a red coat has just been found. She says she was looking for her missing grandma. Hmmm….what could that wolf patient have devoured that is causing him to choke? Will Nurse Percy be able to overcome his fear of wolves and help Doctor Glenda save the day?
This fast-paced easy reader will draw beginning readers in with the bright color illustrations on each page. Readers can draw on their background knowledge and text connection with the story of Little Red Riding Hood to help identify some of the characters in this twisted story. This humorous tale will have readers laughing from start to finish.
Early Chapter Book Blurbs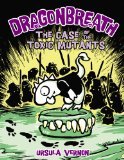 Dragonbreath #9: The Case of the Toxic Mutants
written and illustrated by Ursula Vernon (Dial)
Nominated by Sarah the Librarian
blurb by Jennifer @ Jean Little Library
Ursula Vernon is as wackily hilarious as ever in this ninth installment in the Dragonbreath series, featuring Danny Dragonbreath (the only mythical creature in a school of reptiles, who's still working on his fire-breathing skills), his friend Wendell (complete geek, afflicted with a health food-addicted mother and a best friend who likes, ugh, adventures), and his frenemy Christiana (super logical, doesn't believe in dragons. Or fairies, even after the whole kidnapping episode). Their investigation of the theft of Grandfather Turlingsward's dentures is sprinkled with snarky asides on everything from pre-regulation hospital toxic waste to respecting (or not, as the case may be) the elderly.
Vernon's unique humor and characters will attract young readers looking for fantasy, adventure, and humor. The inclusion of illustrations, comic panels, and speech bubbles will encourage readers who might not feel ready for a longer chapter book. Start your Dragonbreath experience with this latest installment or go back to the beginning and enjoy the whole series from sea monsters to mutants!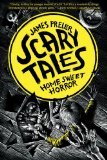 Home Sweet Horror (Scary Tales)
by James Preller, illustrated by Iacopo Bruno (Feiwel and Friends)
Nominated by Jennifer, Jean Little Library
blurb by Laura Purdie Salas, laurasalas.com/blog
Where can a young reader find a good scare these days? There's a shortage of keep-all-the-lights-on early chapter books, which makes Home Sweet Horror extra sweet. If you can call a book sweet that features a ramshackle house, eerie scratchboard art, and slumber party crasher Bloody Mary. Eight-year-old Liam is fighting grief, big family changes, creepy noises in the basement, and a dangerous, ghostly villain.
This plot-centered story has an emotional core, too, and it's a satisfying and creepy read for all your thrill-seekers. There's some leeway for a logical explanation of events, but, really, it's just a darn good ghost story! Sit down, buckle up your courage, and enjoy the read!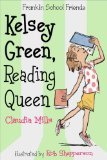 Kelsey Green, Reading Queen (Franklin School Friends)
by Claudia Mills, illustrated by Rob Shepperson (Farrar Straus Giroux Books for Young Readers)
Nominated by Linda Baie, Teacher Dance
blurb by Jodie Rodriguez, Growing Book by Book 
Author Claudia Mills introduces us to her first young readers' book in the Franklin School Friends series. This funny story of the joy of reading begins with the reader being introduced to Kelsey Green. Kelsey considers herself the best reader in the third grade. In fact, she is obsessed with reading!
When Principal Boone announces a school-wide reading contest, Kelsey is determined to lead her class to victory. But, how will her class win a pizza party and special certificates if some classmates don't want to read or work on winning the contest? And then there is Simon, who might be lying about the number of books he read just to try and beat Kelsey's reading record. Kelsey learns a lot about her classmates in her quest to win. Which class will win the party? Will Kelsey be the top reader in her class? Does principal Boone shave his beard? Young readers will be chuckling throughout the story to see how it ends!
Young readers will identify with Kelsey, her excitement, and the pressure of school contests in this realistic story. A black-and-white illustration in each chapter helps the reader to visualize story details. Young readers learn about all the different kinds of readers each class holds. Readers even walk away with a reading list of books they can read just like Kelsey!
The Life of Ty: Penguin Problems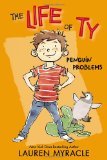 by Lauren Myracle, illustrated by Jed Henry (Dutton Juvenile)
Nominated by Melissa Fox, Book Nut
blurb by Diana Pettis, Find a Book Guided Reading 
Many children will relate to Ty's sense of adventure especially when seeing him on a class trip at the aquarium. Ty is likable and readers will be able to connect with how this seven year old views the world due to the changes that are occurring in his family. A new baby sister changes the time that Ty's mom can spend with him. This causes anxiety and frustration for Ty when his mother is tired with the demands of having a new baby in the family. His school routine changes because his older sister, Sandra has to drive him. His best friend is currently in the hospital with cancer (Ty visits him once and gets his help.) Although a change occurs when Ty finds the penguin exhibit on his class trip and a new plan emerges in his mind.
As you read this story about Ty and his family you'll see how Ty's family comes together when he needs their help the most. This is a great beginning chapter book at only 128 pages with illustrations that highlight Ty's adventures and will have the reader asking for more.
Lulu and the Dog from the Sea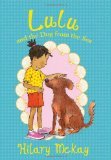 by By Hilary McKay (Albert Whitman & Company)
Nominated by lwad, Provo Library Children's Book Reviews
blurb by Janssen Bradshaw, Everyday Reading
Lulu loves animals of all shapes and sizes. So it's no surprise that, while on a family beach vacation, she is determined to make friends with the dog everyone has warned her is trouble. Lulu and the Dog from the Sea is perfectly-paced, sprinkled with gentle humor, and home to realistic and lovable characters, both human and canine. Filled with charming illustrations, this early chapter book will appeal to animal lovers of all ages. Even those of us who don't wish to bring home a stray dog will be rooting for Lulu and her unlikely new friend.
Violet Mackerel's Natural Habitat (Violet Mackerel)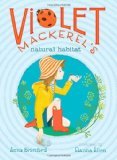 by Anna Branford; illustrated by Elanna Allen (Atheneum Books for Young Readers)
Nominated by Mary McKenna Siddals
blurb by Danyelle Leach, Bookshelves in the Cul-de-Sac
In this third book from the Violet Mackerel series, Violet wants to help small things. Unfortunately, her attempt to help a ladybug by giving it a new home (complete with tinsel, a wishing stone, and cheese-on-toast) ends in disaster. Talking about her mistake with her big sister, Nicola, makes Violet realize that an animal should be left in its natural habitat and sparks an idea that is truly helpful.
Violet's personality permeates every one of the 100 pages in this short book. Glimpses of her inner world, along with plentiful black-and-white illustrations, radiate seven-year-old charm.The relationship between Violet and her sister is authentic and refreshingly supportive as Nicola helps Violet face realistic consequences. Large font size, generous margins, frequent illustrations, and an engaging story make this perfect for readers who are just ready to make the jump to chapter books.
 Happy New Year!
It is a happy new year indeed! Not just for the authors, illustrators, and publishers of children's and young adult books, but for readers, too! Here's to a happy new year of great reading!