Diverse Reading: Spiders, Aliens and Faiz Kermani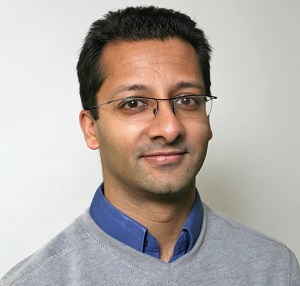 Diversity is where you find it. Just ask award-winning author Faiz Kermani! He has written three books for young readers, each one opening their minds to new worlds.
With My Alien Penfriend (2005), readers followed along as Darius Chevalier and Zmod Tarib communicate across the galaxies as space-mail pals. Next, Ambassador Tickleydung gave us a tour of his Space Creature Sanctuary, a safe place for endangered and rare species, in A First Guide to Space Creatures (2010).
Most recently, Faiz has returned to earth, where he shares the story of Golbo and Spognot, two spiders in search of a peaceful existence far from the evil vacuum cleaner.
Faiz Kermani has been writing children's fiction for about ten years as a hobby. He is a PhD-qualified immunologist who is published widely on medical and healthcare issues. Faiz is currently the President and Director of the Global Health Education Organization, www.ghef.org. He has written and co-edited a number of medically-focused books, including textbook entitled Patient Compliance: Sweetening the Pill (Gower Publishing Limited, UK) which looks at how patients take their medicines.
In a 2007 interview with Faiz, I asked about his goals for My Alien Penfriend, and his desire to get kids thinking about cross-cultural understanding, tolerance, terrorism, and environmental damage. Faiz explained that there were lots of serious issues going on in the world, and that "even when we watch the news and some of the depressing events taking place around the world, you'll still notice children playing behind the reporters trying to just get on with their lives." It is a goal that hasn't changed … through his fiction, Faiz hopes to share a message but also bring joy to readers of all ages!
In the interview that follows, Faiz and I pick up where we left off. He talks about his passion for children's literacy and how that plays into his writing, as well as the virtues of getting your children's books translated. Enjoy!
Aliens and Spiders and Vacuums – Oh My: An Interview with Faiz Kermani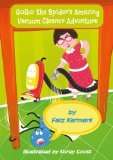 RT – Welcome back to the Reading Tub, Faiz! In preparing for this interview, I learned that Golbo the Spider's Amazing Vacuum Adventure was inspired by your daughter's request to get rid of a spider in your home. What did she think when you made the spiders the heroes of the story?
Faiz Kermani: That's right. I was very reluctant to get rid of a spider on our wall and felt very guilty using the vacuum cleaner. My daughter thinks it's funny that I wrote about spiders after that incident, but she's still not a fan of spiders regardless of what I say!
She may not be a fan, but thankfully she is less scared than before!
RT: When I was reading the book, I kept "flashing back" to The Borrowers, one of my favorite stories as a child. It is easy to empathize with Golbo and Spognot and their adventures. What do you hope that readers take away from the story?
FAIZ: First of all, I really hope that readers just have a lot of fun reading. However, there is a message in the book about friendship and sticking together. You may be surprised how your friends can help you out when things get tough. In the story, Golbo is a bit of a dreamer whereas Spognot is more practical – together they make a fantastic team!
RT: One of the things I've noticed with each of your books is that there seems to be an underlying theme of  recycling or re-purposing.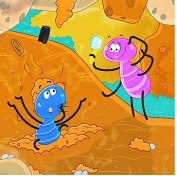 FAIZ: Recycling and environmental themes keep popping up in my stories but I don't think I intentionally set out to write about them to any great extent. Clearly, my subconscious is at work. We're such a consumer-driven society that we keep buying new things on impulse, when perhaps we could make more out of what we already have. I know my house is cluttered with some useless things I caught sight of online!
RT: In sharing the story with young readers, what has been their reactions to the spider protagonists … do you think they are less fearful now?
FAIZ: The main feedback from young readers has been that the story was funny and that it made them laugh. I don't think I can ask for better feedback than that. I've also been asked how I came up with such crazy names for the characters.
I don't think I've been able to convert any readers into fans of spiders, but perhaps they'll let them run away when they see them rather than asking their parents to get out the vacuum cleaner.
One of the questions I have been asked is why Golbo and Spognot only have six legs. Here is some trivia for you – those "other" two legs are extras. In 2011, researchers from the University of Nance (France) discovered that 10% of the thousands of female spiders they collected were missing at least one leg.
So they did a study and found that spiders with six or seven legs were just as capable as their 8-legged arachnid peers. National Geographic did an article on the study. Here's the link: http://news.nationalgeographic.com/news/2011/06/110603-spiders-spare-legs-webs-science-animals/
RT: You are actively involved in children's literature and have been working with APEPA for several years. Could you tell us a little bit about the organization and how you came to work with them?
FAIZ: APEPA is an association for parents of students in the public education system in the Alsace region of France, where I live. Given Alsace's unique location, next to Germany and Switzerland, APEPA (www.apepa.fr) offers students the option of a bilingual education. Students study and learn in both French and German.
We enrolled our children (who also speak English at home) in the bilingual education system and through that I came into contact with some of the APEPA local representatives. They heard that I was an author and that my books also existed in French and German. This fit nicely with their philosophy of promoting the bilingual education. I hope that the wacky themes in my books are an easy way to show that learning foreign languages can be fun!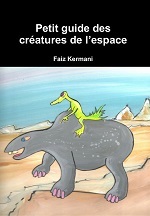 RT: You mentioned that each of your three books have been translated. In addition to French and German, readers can also enjoy them in Spanish. Do you speak all of those languages?
FAIZ: Yes I can, although my fluency is all over the map! Since I live in France, French is my strongest foreign language. I don't get many opportunities to practise my Spanish at the moment which is a real pity. German is a bit of a challenge as I've only been learning it for the past few years but I'm determined to get to a good level as I have an exam coming up! I love languages and wish I had the time to learn more.
Because of where I live, it just makes sense to have translations of my books. My book A First Guide to Space Creatures is being translated into Russian at the moment so that should prove to be an interesting experience!
RT: If you hear someone reading your stories in a different language, which one is your favorite? (as in what is the one with the language that sounds the neatest?
FAIZ: I like all foreign languages, but as it's pretty well my second language I particularly like hearing them in French
RT: Given how many people read on mobile devices now, how important is it for for authors to consider having their books translated?
FAIZ: I would say that authors should weigh translation as an option. Making books available in foreign languages can create additional opportunities to reach a wider, international audience. It is also a culturally enriching experience to develop a book in a foreign language and interact with new readers.
Nevertheless, you will have to consider how you can promote the book in the foreign language market to attract readers. It is hard work to find opportunities, but in my experience they do exist.
RT: Do you have any tips for authors on how to get started on the translation path?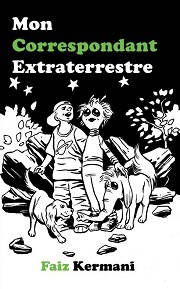 FAIZ: Great timing! I just wrote an article on this topic that is about to be published. As soon as I can, I will make it available on my website faizkermani.com.
In general, my tips would be the following:
Make sure you have a finished book in English to work from.
Choose an experienced, professional translator who shares your vision of the book and is fun to work with.
Get an independent, native speaker of the language (not a translator) to review the draft. This way you can gain the viewpoint of an "ordinary reader."
Work with your translator to incorporate your independent reviewer's comments.
Be patient and open-minded! Translation is a slow process and certain features of the foreign language may require some alterations to what you have written.
RT: In our first interview, I asked you if you could give us a hint about a not-fully-described work in progress for readers ages 8 to 12. Has this ever moved forward?
FAIZ: Ha ha! You've caught me out there. I have an advanced draft of this book that has been sitting on my shelf for a few years now. BUT! I am determined to finish it this year. I think that anyone who liked My Alien Penfriend will find something of interest in this one. In fact there are quite a few shared themes.
This book is an adventure story where a lot of alien kids from different planets get together and solve an intergalactic crisis! There will be some of the same themes as in My Alien Penfriend and readers might even recognize a bit of crossover in the plot!
I also have a new book, that's just been edited, about a frog who dreams of living in a skyscraper because he's bored of life in the pond. This strange idea just suddenly popped into my head one day and I had to write it down.
I guess I need to concentrate and make sure I finish what I've started instead of embarking on new ideas.
The problem is that it is much easier and fun to write something new than to edit something I've already been working on!
RT: That sounds out of this world … sorry, I couldn't resist. Thanks again for stopping by to chat and catch up. We look forward to the release of your two new books and the chance to share them with young readers everywher.
FAIZ: Thanks Terry. I so admire what you do and it is always a pleasure to visit with you. I'm also glad that you had the chance to interview Golbo and Spognot, too! Aren't they just the funniest pair of spiders you've ever met?
 More Reading …
Keep up with Faiz Kermani
– Faiz Kermani on LinkedIn
– Faiz Kermani Author Page on Goodreads.com