Literacy Ideas for a Snowy Day
Happy Read Across America Day!
Every day is a day to celebrate reading and literacy, so we're going to pull some tried-and-true suggestions from the Literacy Lalapalooza archive.
All of them perfectly suitable for having fun on yet another snow day.
Literacy Ideas: Easy as 1, 2, 3

1. Basketball is most definitely on our minds here in Hooville! and March Madness is just around the corner.
H-O-R-S-E can be played outdoors or indoors with a paper-wad and a trash can! Use any word you want for the game – let the kids pick (and of course spell their choice).

2. Today is National Anthem Day. If you had a "personal anthem" what would that be – a song, a poem … you decide.
Get out the video recorder (or your phone) so you can record your anthem and create a video, too! Rock on!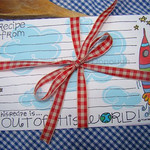 3. Make something yummy.
Pull out a favorite recipe and let the kids help you by reading the directions right along with you.
Off to grab a book (or two or three) and some hot cocoa … what about you?