Non-fiction and Young Readers – a Perfect Match
This year I have made it a goal to include more non-fiction in my classroom and in my booktalks. It's working! I've had more students than ever pick up nonfiction books- biographies, memoirs, informational books, literary nonfiction, and everything in between.  Access to nonfiction opens so many doors and today's posters are here to help us find more doors and windows to open in the house of nonfiction reading with readers of all ages.
The power of nonfiction! Six years ago during our Share a Story blog tour, Sarah Mulhern at The Reading Zone hosted a roundup of ideas about the Nonfiction Book Hook. That quote is from her opening for our day devoted to non-fiction in March 2010.
At the time, I had a third grader whose non-fiction selections looked pretty stereotypical and fairly academic. There were lots of photographs, short chapters, and plenty of insets to help her digest all the information. Now in middle school, she continues to be drawn to those types of books. Think National Geographic Kids Weird by True series.
I keep hoping that as she continues to feed her interest in learning that other non-fiction "formats" will take hold. Truth be told, it is one of the reasons I'm drawn to the Young Adult Nonfiction panel for the Cybils. As a reader, I'm naturally drawn to picture books of all sorts and middle grade fiction that makes me think. I love historical fiction that introduces me to times, people, and places I knew little about (or thought I knew better than I do).  Ditto biographies.
Clearly I like facts and learning – so why don't I "naturally" pick up a non-fiction book? The short answer is the shelves are full of lots of other books waiting for review.
The real answer is – I really don't know. Maybe its because I prefer having fellow readers guide me toward good non-fiction books. Maybe its because when I read non-fiction I want to be able to talk about it … and outside Cybils those opportunities don't happen.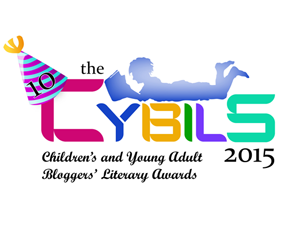 What I have learned from Sarah and through the Cybils is that there is a lot of powerful, engaging non-fiction for teens and young adults. This year's Cybils finalists were no exception. There were books that were more traditional, with insets and images; and there was narrative with the kind of end-of-chapter hook you expect in fiction.
We read biographies – the personal histories of unsung and well known figures, including men, women, and teens.
We read history – from Czarist Russia into the Cold War.
We read about themes with current relevancy -gun control and gun rights; leaking government secrets v. treason; and prejudice, acceptance, and means of effecting change.
This year's winner in the Young Adult Nonfiction Category is Most Dangerous, Daniel Ellsberg and the Secret History of the Vietnam War by Steve Sheinkin. Rather than focus on just the winner, I want to share a little bit about each of the finalists. Part of the goal is to illustrate that the diversity of non-fiction formats makes it easy to match the right reader with the right book. The other part is to celebrate the wonderful non-fiction available to teens, young adults, and those of us who love reading *their* books, too.
2015 CYBILS Young Adult Non-Fiction Finalists
Please note: These opinions are my own, and do not reflect panel discussion or ideas. Links take you to the Reading Tub website and my review. Cover images take you to Amazon.com. The books are presented in alphabetical order to mitigate any thoughts of preference.
Bayard Rustin, The Invisible Activist by Jacqueline Houtman,Walter Naegle, and Michael G. Long
Bayard Rustin did not lead his life to become a household name. He chose to model and teach others about being an "angelic troublemaker." Rustin's deep belief in equality for all and effecting change came from his Quaker grandmother and his travel to India and work to better understand nonviolent resistance. Year's before the Civil Rights Movement began, he was demonstrating his skills as someone who could effect change. Because of this, leaders within the Civil Rights Movement sought his counsel, and for many years he was part of the leadership's inner circle. Then, as a result of events in Bayard's life related to his homosexuality, organizations began to distance themselves from Bayard. In this biography for teens and young adults, we learn more about Bayard Rustin and his unending efforts to bring equality to all.
Review excerpt: Young readers will not only have a window into history, but can see their "own time" on issues such as acceptance and respect, homosexuality, and living your beliefs. Rustin's is a fascinating and unique story. In learning about him, I learned a lot about the Quakers, the micro-politics of various organizations, and the social stigmas that impacted them.
Courage and Defiance, Stories of Spies, Saboteurs, and Survivors in World War II Denmark by Deborah Hopkinson
On April 9, 1940, the Nazis took over Denmark. The government surrendered to the Germans without resistance. For a time, Danes were able to go about their "normal routines." Before long, though, things began to visibly change – and not for the better. Danish citizens began to resist. First as individual citizens, then as a movement. These are the stories of the resisters (saboteurs, military officials, intelligence officers, propagandists, guides) and the risks they took to achieve freedom for Denmark and all Danes. This is a narrative nonfiction history of the resistance movement in Denmark during World War II.
Review excerpt: This slim book is packed with powerful stories and personal reflections of Danes who operated as part of the Danish Resistance Movement in World War II. This is not one, but several compelling personal stories about the Danish resistance in World War II.  The author's approach to creating "hooks" at the end of the chapter adds a sense of urgency and suspense that compel the reader to keep going.
Give Me Wings: How a Choir of Slaves Took on the World by Kathy Lowinger
Ella Sheppard was born into slavery on the Hermitage, a plantation once owned by President Andrew Jackson. In 1855, Ella's father Simon bought her freedom. Although they led significantly impoverished lives, Simon wanted Ella to go to school. Her journey was not easy. When she learned about Fisk Free Colored School, Ella knew she wanted to go there. In 1868, she became a Fisk student after offering to trade work for tuition. Turns out, Ella wasn't the only one struggling. By 1871, Fisk was bankrupt and getting ready to close its doors. The school's choir, the Jubilee Singers, became its principle fundraisers. A concert tour that followed the Underground Railroad, ultimately took them to New York, Great Britain, and throughout Europe. This illustrated nonfiction book is a biography that also offers US, African American, and music history.
Review excerpt: Middle school readers will find this an enlightening, interesting book that rounds out classroom learning. This slim book offers biography, slave and post-Civil War history, and musical history. Combining sidebars with specific historical content and lyrics from songs performed by the Jubilees, helped the reader get a more complete feel of life in the 1850s.
I Will Always Write Back, How One Letter Changed Two Lives by Caitlin Aliferenka and Martin Ganda
Caitlin Stoicsitz wasn't all that interested in school – or anything else that didn't have to do with shopping or boys. When Mrs. Miller told her 7th graders to pick a country to write a pen pal letter, Caitlin was intrigued. She chose Zimbabwe, because it sounded exotic and cool. Ten letters arrived in the school of 50 students in Chisamba Singles. Mrs. Jurai handed the first letter to Martin Ganda and asked him to read it out loud. It was Caitlin's letter. Martin was equally excited to learn more about a country he knew only through pop culture. What began as a school assignment in September 1997, evolved into a friendship that grew deeper with time and led to Martin coming to the United States to meet his American family and attend college. Both Martin and Caitlin tell the story of their relationship through alternating chapters.
Review excerpt: Readers of all ages will enjoy this story of two pre-teens who, despite lives that were worlds apart, built a lifelong bond. This would be a strong choice for a read-aloud. Short chapters will appeal to dormant readers. Caitlin's and Martin's voices are authentic and their thinking reflects what you'd expect of preteens. The alternating voices – that mirror the back-and-forth you'd see in a letter exchange – help mark time, but also show readers how our experiences change our priorities and perceptions.
Most Dangerous, Daniel Ellsberg and the Secret History of the Vietnam War by Steve Sheinkin
Daniel Ellsberg is the man who stole, copied, and gave a classified US document about Vietnam to US newspapers. The study, commonly known as the "The Pentagon Papers," detailed the history of military activities in Vietnam. Based on his own experience on the ground in Vietnam, government insider, and defense contractor, Ellsberg knew that government officials were lying to American citizens and Congress. Knowing that he could be charged with treason, Ellsberg chose to release the top secret report to the public. His actions so infuriated President Nixon that the President took extra-legal action to try to neutralize Daniel Ellsberg. Those actions ultimately snowballed into Watergate. This is a young adult nonfiction biography and history of the Vietnam War era.
Review excerpt: Most Dangerous is a well-written biography that will appeal to history lovers and those interested in political science. The character list at the front gives readers unfamiliar with the players a much-needed ready reference. Extensive research and personal detail give the reader a "parallel history." Even taking away the Daniel Ellsberg story, this is an exceptional history of the Vietnam War era.
Symphony for the City of the Dead, Dmitri Shostakovich and the Siege of Leningrad by Matthew Tobin
Dmitri "Mitya" Shostakovich was born in (Tsarist Russia and grew up in the Soviet Union. Although he traveled to Moscow, Odessa, and other places, his home was St. Petersburg / Petrograd / Leningrad. In his youth, he lived an upper middle class life, with his father encouraging his musical talents. Just as his genius was being recognized, Mitya suffered his first personal blow: his father died. This created hardship for the family, but his mother insisted that Dmitri continue to focus on his art. During the 1930s, with Stalin in control, art was no longer a creative endeavor. First, it was a mouthpiece of the Soviet government. When Hitler invaded the Soviet Union, Shostakovich joined the Red Army to protect his beloved Leningrad. He also continued to write music to support the troops. This young adult nonfiction book is a biography that also has a detailed history of life in Russia/Soviet Union from the 1920s to 1940s.
Review excerpt: Fascinating detail engage readers interested in history, art, and politics. They will likely be surprised (and keep reading) as they discover the mashups among them. I had a hard time characterizing it as a Shostakovich biography or Russian/Soviet history, because it exhaustively detailed in both areas. It is an exceptional work, but not for every reader.
Tommy, The Gun that Changed America by Karen Blumenthal
US Army officer John Taliaferro Thompson was an ordnance specialist. He had a mission: to build a weapon that would improve firepower for military and law enforcement officials. The Thompson submachine gun (aka "Tommy gun") was the weapon he conceived. What he had not planned for was its use by criminals, who not only popularized the weapon, but were one of the company's biggest buyers. This is an illustrated nonfiction history for middle grade and young adults.
Review excerpt: Exceptional, high quality photographs will entice readers to want to learn more about how the Thompson submachine gun came to become such a notorious weapon. Embedded with that is a history of gun control, which can help teens and young adults understand historical choices and political processes.