Spring Break Ideas to Take Into Summer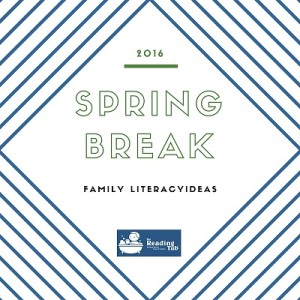 Last week, several friends and I were talking about Spring Break. We don't remember traveling or family vacations. For us, Spring Break was a chance to stay up later, sleep in longer, and hang out with our friends to run around the neighborhood.  Admittedly, that was a different time, but that doesn't mean that our memories were any less special.
For a myriad of reasons, Spring Break is a staycation in our house. We stay up later, sleep in longer, and break away from the usual routine so that the week feels special. Now that my daughter is 14, her idea of fun is shopping and screen time. Even the mall and watching videos gets boring!  It can take a bit more convincing, but it is possible to nudge her into other kinds of fun.
Spring Break Ideas
These are ideas that we've used not only for Spring Break over the years, but also in the summer when we (inevitably) hear "I'm bored."
A. Grab your phone and go!
Rather than watching their screens, plan an activity where the kids use their screens – namely their phone camera. Whether its a walk in the neighborhood, a visit to the playground,  our a tour around the house, encourage them to
experiment with different filters / settings;
create collages or other visual images;
host an art exhibit; or
craft a story.
If they don't like to write, then let them tell the story as a wordless book or graphic novel.
B. Visit the library!
During the school year, we don't go to the public library as often as we should. Spring Break is a great time to revive an interest and kickstart the habit of more regular visits. Check your library's website for the schedule of youth activities.
C. Go on a picnic.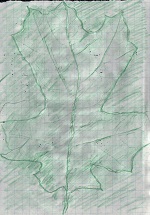 It can be in the living room or at the park. Get the kids involved in filling your basket with lunch or snacks, as well as an activity.
Toss in a couple of picture books and/or a chapter book to read aloud.
Pack drawing paper and pencils for sketching, leaf rubs, or games of tic-tac-toe.
Grab coloring books and crayons or colored pencils.
If you're visiting a local park or playground, plan a scavenger hunt. You can create game cards ahead of time – and even get the kids involved in thinking of items to search for at your destination.
D. Organize their bookshelves.
Maybe its time for some spring cleaning – books they've outgrown can be passed down to younger siblings or donated. Yes, this will take a bit of nudging. BUT! Once you start, you will likely be re-reading beloved books and hear cries of "no, I can't give that one away because …"
These are just a few starter ideas. What activities would you add?